Puppies sired by Rozze are available for moment & will be available in beginning of 2010. Contact me for more information!
We proudly present our lovely homebred & topwinning black standard male
BOB-winner in Sweden, Denmark & Germany, 3BIG-winner in sweden, Multiple CAC-winner in Germany, Cruftsqualified -08
INTUCH SUCH DKCH DKJUBV-07

"Rozze"
Born 5th November 2005
Certified free of HD - AA
Eyes clear
Patella clear
Currently available for stud to approved, healthy bitches only
Frozen seemen can be arranged
In Denmark In Germany In Sweden
1 x BOB 1 x BOB 3 x BOB
3 x CAC 3 x VDH-CAC 5 x BOS
1 x CACIB 1 X DPK-CAC 3 x CACIB
1 x R-CACIB 2 X CACIB 1 x BIG 3
DANISH CHAMPION SWEDISH
CHAMPION
INTERNATIONAL CHAMPION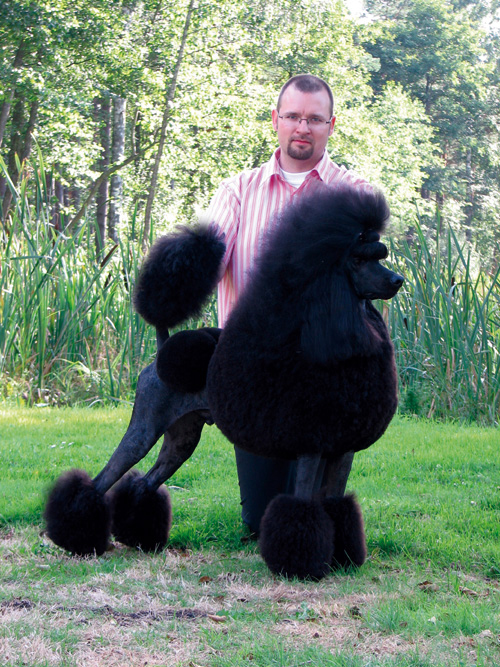 Photo by Stephen Wheeler, Handler: Anders Rosberg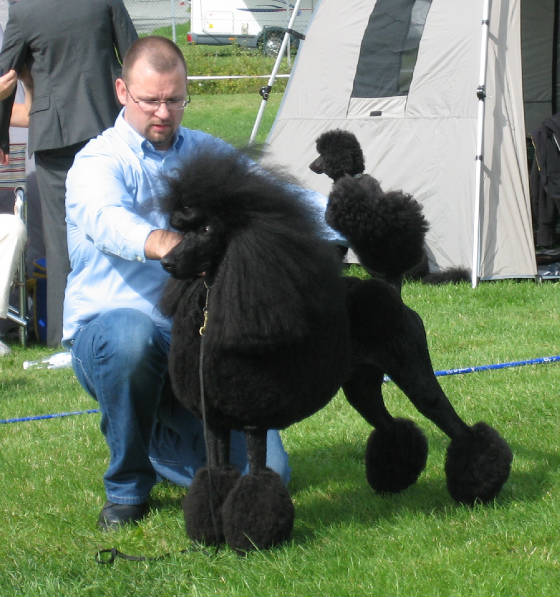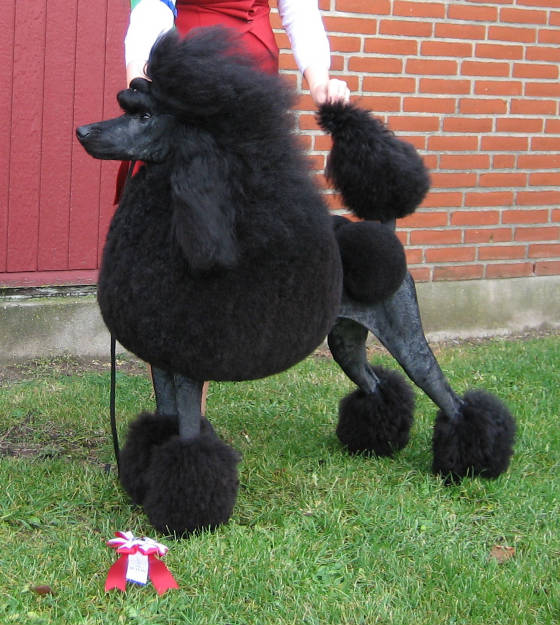 Rozze 24months old in Horsens, Denmark. Here he get his last Danish CAC and became Danish Champion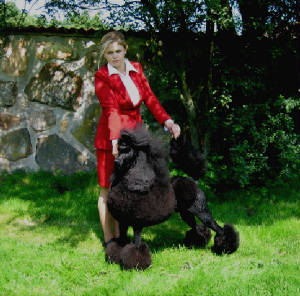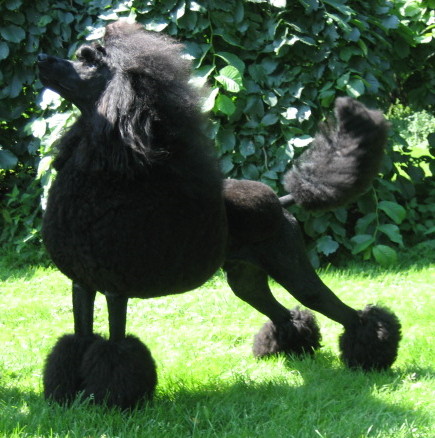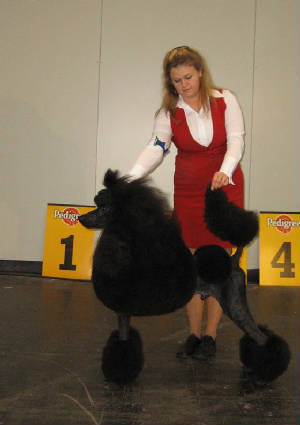 Rozze get his 3rd VDH-CAC and BOB in Hannover, Germany, 28th october 2007.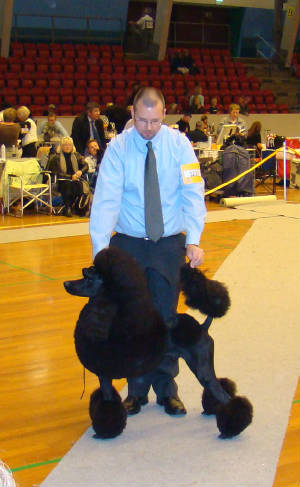 Rozze on Copenhagen winner show 2007, here he get his 2nd CAC in Denmark.
Rozze Jr is the boy we kept from Fia´s last litter. He´s a very sweet stylish gentleman with a lots of expression. The proud sire was even here the topwinning Kaylen´s Reason To Believe "Ross".
Rozze was danish champion at the age of 24months and has 3VDH-CAC & 2DPK CAC & 2CACIB & BOB in Germany in 2007. He is qualified to CRUFTS 2008 too. At the age of 2 1/2year he became Swedish Champion & International Champion.
In 2009 Rozze will be shown in Europe!
Rozze has left very promising puppies, BIS-puppy winners.
You can see his offsprings in the showrings in Sweden, Denmark, Norway & Germany. We wish all his puppies, breeders & owners good luck with his wonderful kids!
We´re so proud and happy to own and have bred this wonderful male.
Pedigree
Sire:
DKUCH SUCH USCH
Kaylen's Reason To Believe


USCH
Kaylen's Cadillac Style

USCH
La Marka Nomeol Vides

USCH
Tiara-Kaylens Yours N Mine

USCH
Kaylen's Imagine That

USCH
Bay Breeze "the Outlaw"

La Marka Kaylens Why Not Me Oa Oaj

Dam:
CC-winner DKKV-04 Brammarps Kilisimasi Fiefia


FINUCH FINV-98 INTUCH JEUW-97 KBHJV-97 NORDUCH
Momabo's Pumbaa

NORDUCH
Escorts Quentin Le Blanc

NUCH SUCH
Guldtackan's Flaunty

SUCH
Brammarps Läckra Lisa

INTUCH NORDUCH
Top-Team's Daily-Herald

SUCH
Davinas Pandorah Frost