We proudly present the handsome male
BOB-winner
Poland Junior Champion, European Junior Champion
PLW-09 EUJW-08 PLJW-08 Ninihill´s Running For Win
"Marshall"
Ninihill´s Running For Win "Marshall" has now finnish his title:
POLISH JUNIORCHAMPION
Poland kennelclub show in Glogow 25.1.2009
Best Young male, Best Junior & Best of Breed for the judge Petr Rehanek (CZ
BIG thanks to Irena & Danuta that makes a great job with him!
We´re very proud to be the breeder of Marshall.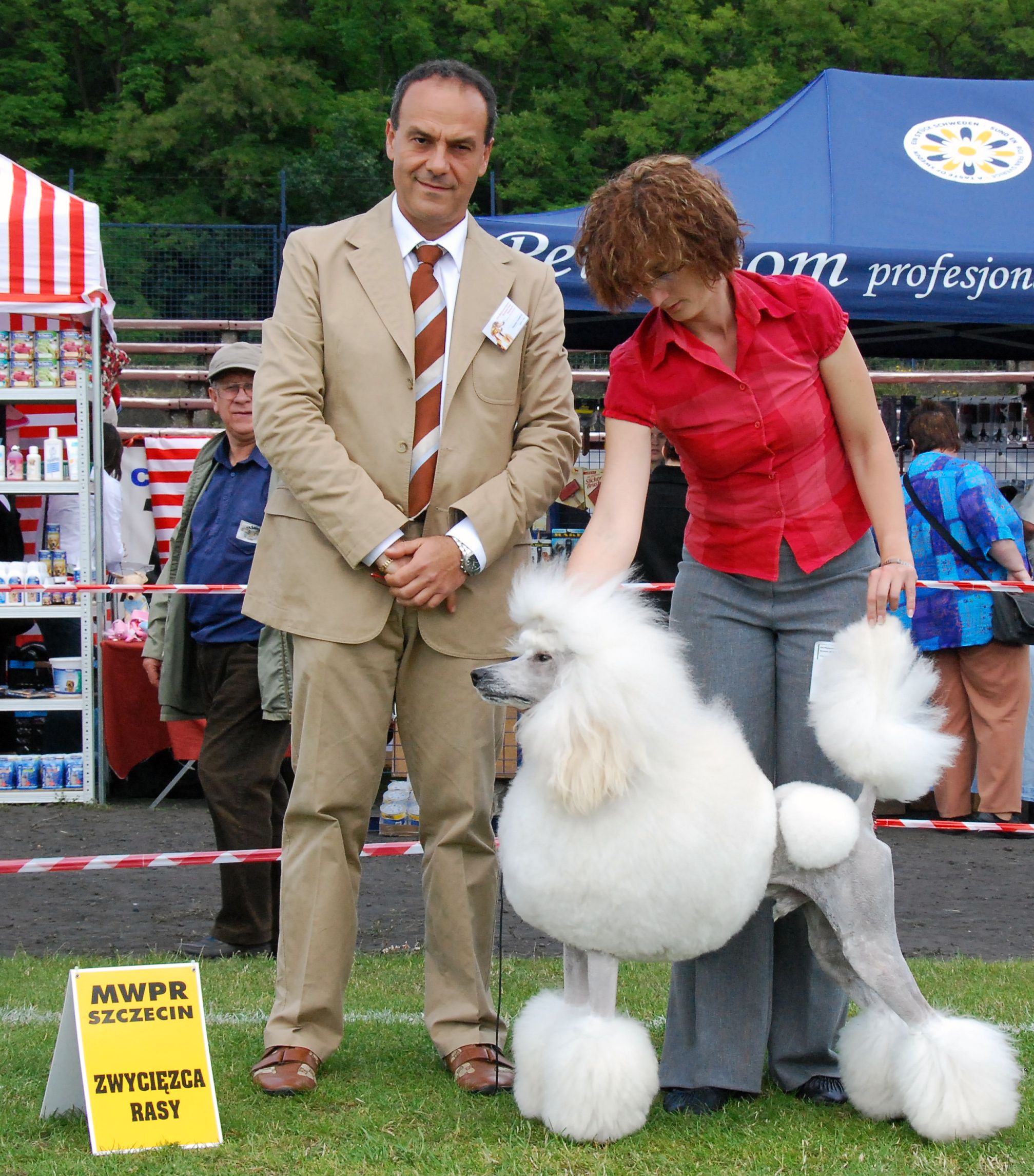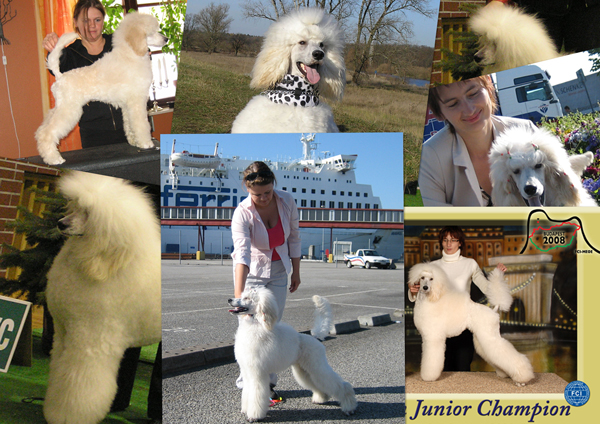 Poland Junior winner-08 Best young male & Best of Breed in Poznan 8th November 2008
Judge: Zygmunt Jakubowski (PL)

FIRST TIME OUT - in juniorclass, winning juniorclass & became Eurpean Junior Winner-08 & qualified to Crufts at European Dog show in Budapest, Hungary 5th october 2008
Judge: Ann Ingram, Ireland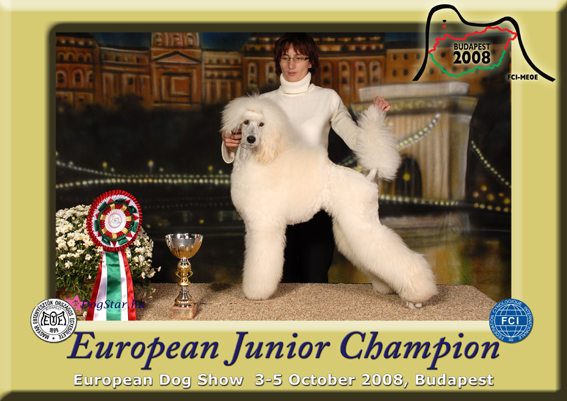 FIRST TIME OUT - BIS 2 All breeds
National Dog Show in Legnica, Poland 3rd August 2008
BOB-puppy & BIS 2 Puppy All breeds
Judge(Breed): Joanna Szczepanska-Korpetta (PL)
Judge(BIS): Monika Kuriata-Okarmus (PL)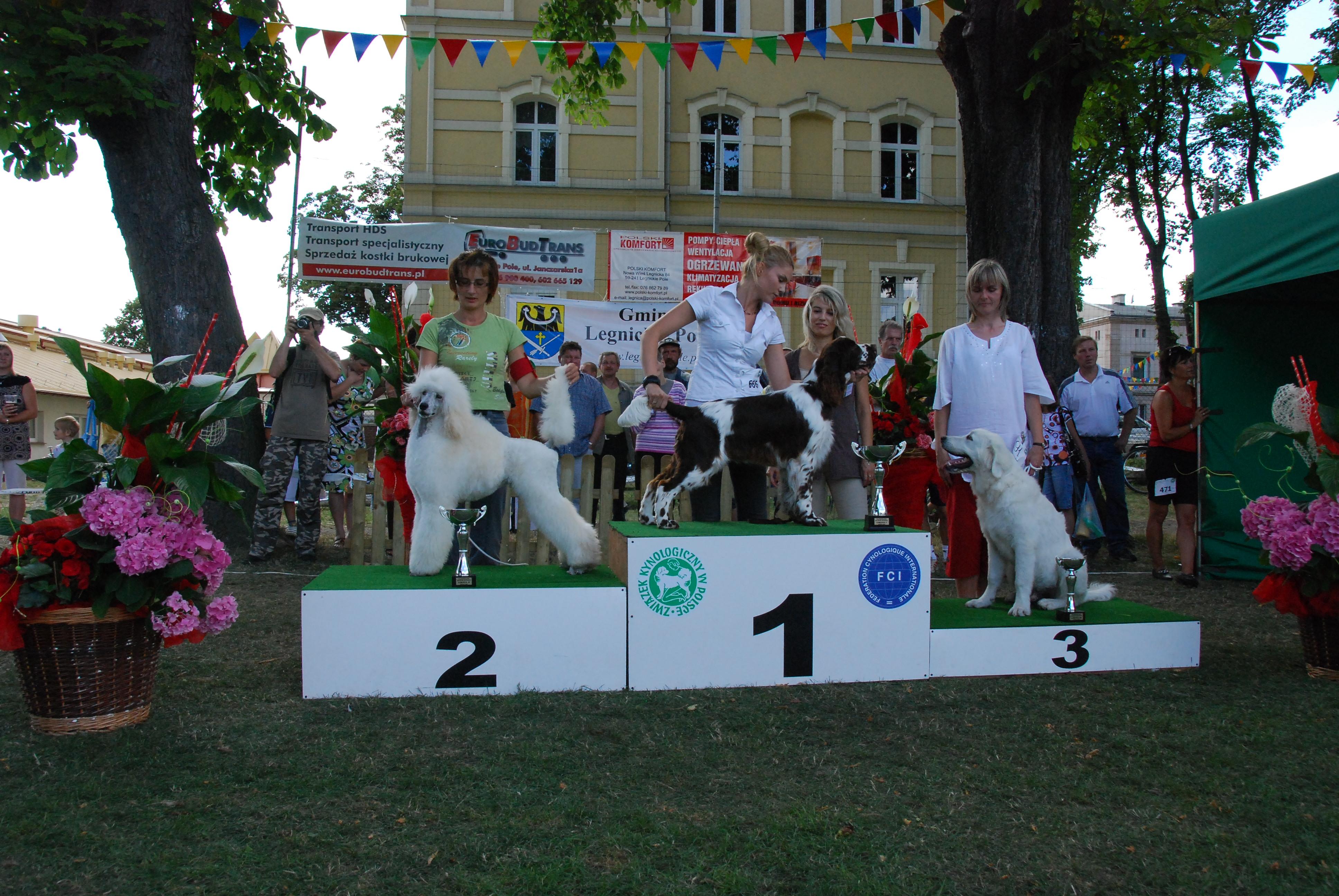 Marshall & Irena BIS 2 - First time out in the showring in Poland 7months old
THE VERY HARD MOMENT FOR US WHEN MARSHALL LEAVE SWEDEN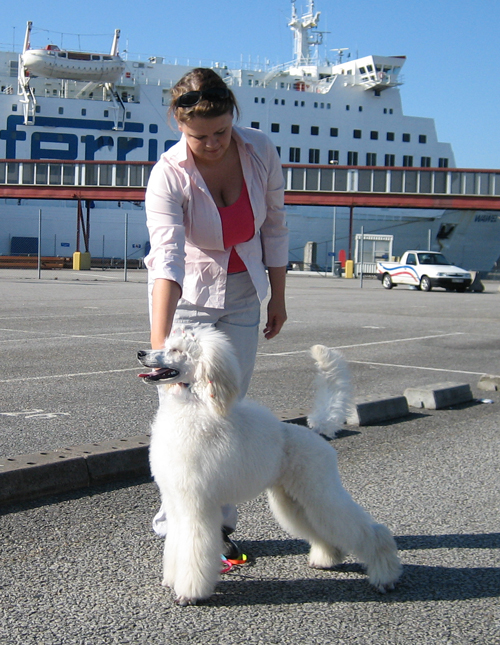 Marshall 5months old, on the day he leave to his new home in Poland
MARSHALL 3MONTHS OLD - ALREADY A SHOWDOG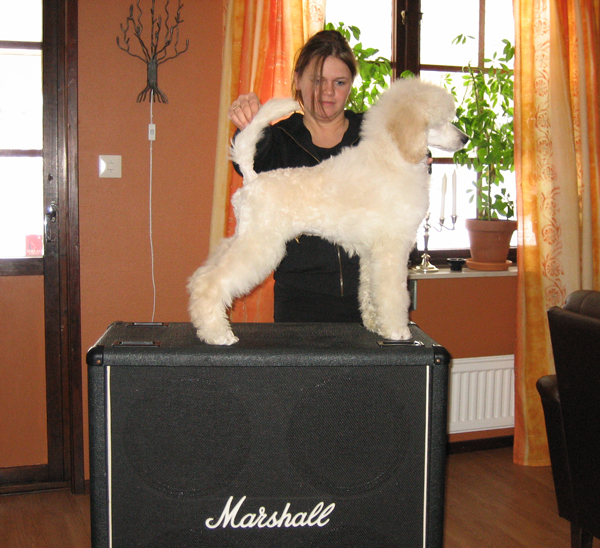 Marshall 3months old
Marshall is the handsome and charmy little poodle boy we kept out of Saga´s first litter. He´s very short in body & moves with style, he has the best temprament you can wish. He seems for moment very promising. In June 2008 we decided to put him into new home and wish them all luck with Marshall.
The proud sire was LUXCH Kaylen´s Boy At Nathalies Pride "Saint", our guest in winter/spring 2007/2008 from our friends Nathalie & Carla at Nathalies Pride´s Poodles in the Netherlands.
Marshall has entered the ring with storm 2 x BOB Puppy (of 2), BIS 2 All Breeds in Poland, first time out in juniorclass European Juniorwinner-08, Cruftsqualified & European Junior Champion at the Euro Dog Show in Budapest, Hungary October 5th.
We´re so proud that we have breed this dog and we´re so proud of Danuta & Irena that making a wonderful job with this wonderful boy.
Here you can see Marshall´s father Saint when we have him for showing in Sweden
Sire:
LUXCH
Kaylen's Boy At Nathalies Pride


GBCH SUCH Huffish Another Point of View

DKCH Splash Extremely Explicit

NORDUCH SV-01 FINV-01 Huffish I´m Every Woman

USCH
Kaylen's Best Of Intentions

USCH
Lake Cove Of Course

Kaylen´s Dansel Cover Girl

Dam:
Ninihill´s Reason To Copyright


USCH SUCH DKCH Kaylen´s Reason To Believe


USCH Kaylen´s Cadillac Style

USCH Kaylen´s Imagine That


DKKV-04
Brammarps Kilisimasi Fiefia


NORDUCH FINUCH INTUCH KBHJV-97 JUEW-97 FINV-98 Momabos Pumbaa

SUCH
Brammarps Läckra Lisa