Ninihill´s What Else "Tobbe"
Highlights
BOB-puppy & BIS 2 Puppy Poodle Special 17.5.2009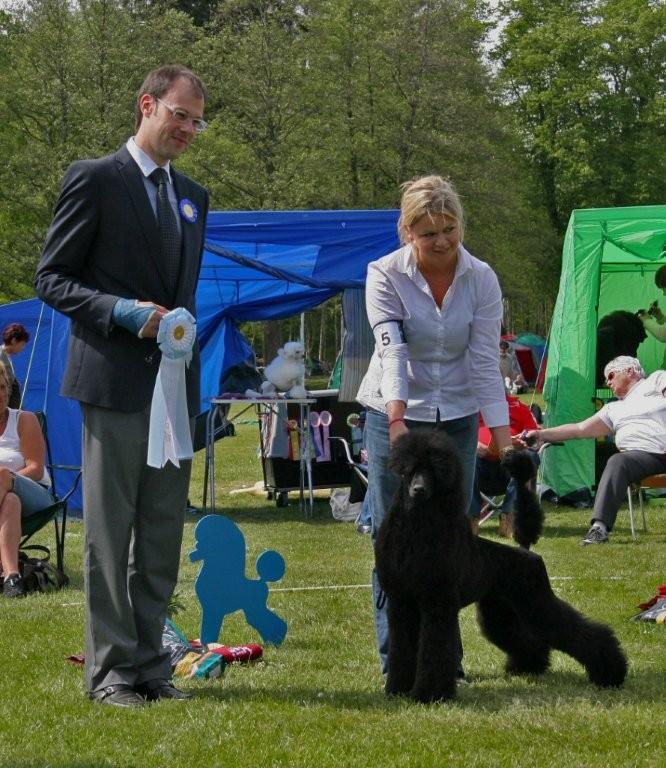 Photo by Mikael Nilsson, Kudos Poodles
The family at dogshow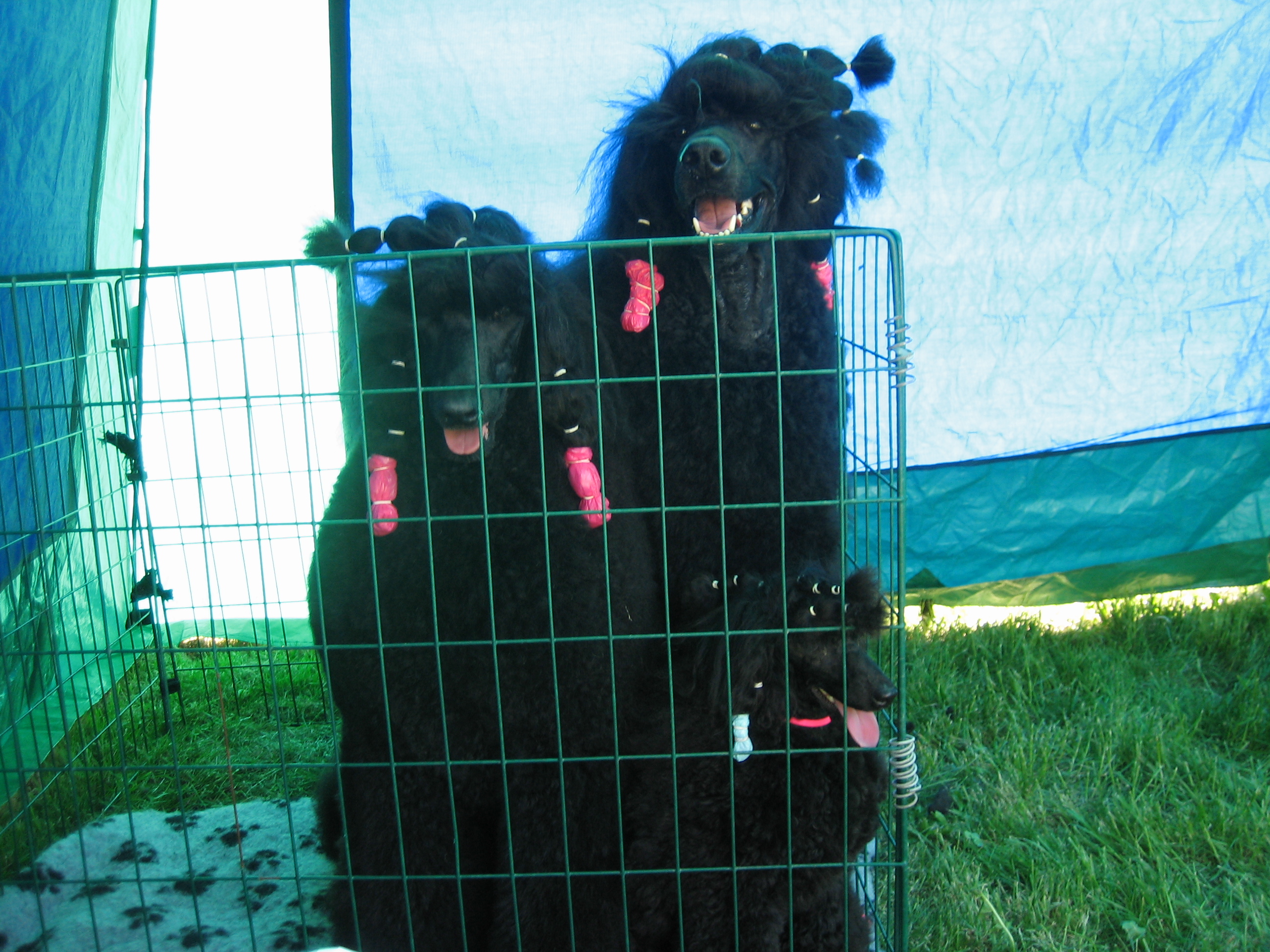 From left "Wilma", back "Rozze" & in front "Pavlova" at poodle special show in Norrköping 31th May08
Wilma in action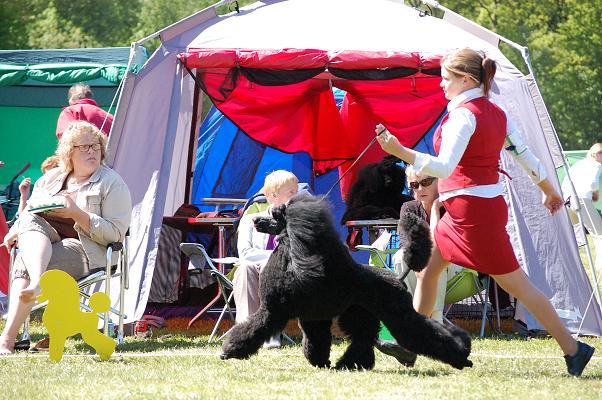 Wilma winning championclass & ended as 2nd best bitch 17th May 08 in Hässleholm Photo: Jenny Krantz
Ninihill´s Run For Winning "Marshall" 3months old. He´s a handsome little boy that has a great temprament.
Dogshow in Denmark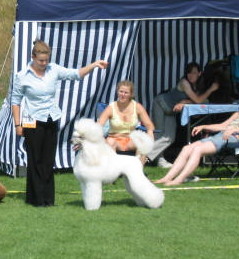 Bröndby Summer show, Denmark
In the last weekend in July 2006 we were in Bröndby, Denmark. Our "Fia" went Danish Champion with CAC, C.A.C.I.B, BOS and we´re so proud of her.
We have a very nice time with lovely and nice poodle peoples.
Swedish Poodle National 2006
Swedish Poodle National is a must for a poodle lover. We had a really nice weekend. We will absolutly go to this show next time.
Old veteran Fia & her daughter Wilma was showned there.
Snowpictures - Winter 2006
from the poodles paradise
We have a real wonderful life outside the showing too - can it be better for the puppies than to be free and play in the snow? Zeasar, playleader and the 3 puppies Saga, Wilma & Rozze.
We love the feriehouse too.