Next litter
PUPPIES PLANNED SIRED BY INTUCH SECH DKCH DKJUBV-07 Ninihillīs Reason To Go Get Ém x - 2010
Contact me for more information!
All our puppies are raised inside our home, socialized & loved by us.
We have puppies both for show (usually in co-owns) & companion homes.
We do not sell puppies to agents.
Sometimes we search for a co-owner. If youīre interested in to be a co-owner to a showdog prospect feel free to contact us. You need to have BIG interest for show and take care of coat. We help you and learn how to take care of the poodle and coat on he best possible way.
When you breed you can never give a guarantee that a puppy will be a guaranteed show dog cause itīs living animals we work with. Thatīs why we sell all puppies as a pets and only put show aspects into co-ownership. We can only say if they looks promising - thatīs important for you to know as a puppy buyer.
Down below, Ninihillīs puppies 2009 playing & to the right CH Ninihillīs Kayleen To Believe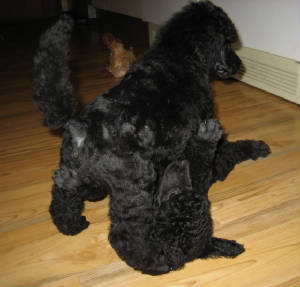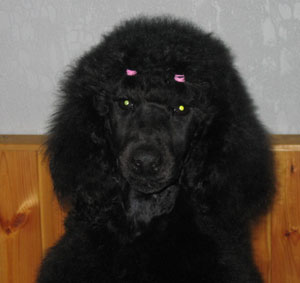 Down below, to the left Ninihillīs The Show Must Go On & to the right CH Ninihillīs Kayleen To Believe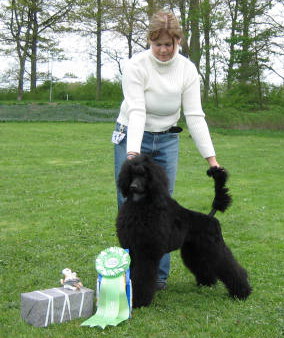 Down below CH Ninihillīs Reason To Go GetÉm as a puppy & to the right Ninihillīs The Show Must Go On